Inward Material Inspection
Inward Material Inspection (IQC)
All material that comes into the factory whether produced, job worked or repaired is put through an inward inspection.
All components that are used have been classified as:
Critical Components
These are subjected to inspection as per AQL inspection, firstly they are checked for specified parameters and subsequently fitted with other components to ensure perfect compatibility. Once the full fitment has been done then the assembly is subjected to tests specified for finished goods. These components are mainly battery, driver PCB assembly, Led mounted PCB, reflectors, contact springs n strips and switches and where we aspire for 0% failure.
Important Components
These are also subjected to random inspection as per AQL standards and fitment is checked to ensure that they do not cause any level of failure in the product, do not interfere with the smooth operation of the product or spoil aesthetics of the product. These products are consist of components like wires, rivets, screws, display boxes, etc.
Non Critical Components
These are subject to visual inspection before acceptance they should not hamper smooth functioning of the product or cause any non compliance of mandated norms.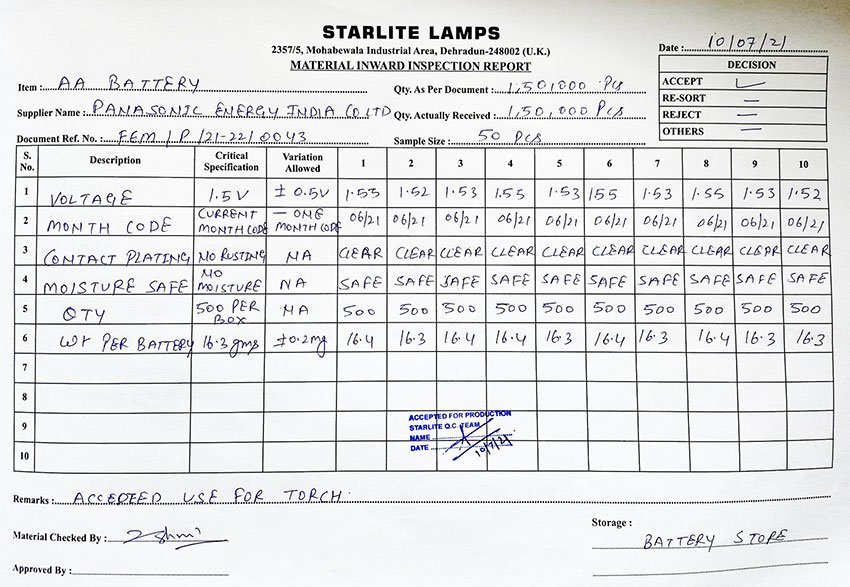 For all components that are rejected or returned for sorting and re-checking a register is maintained and a regular feedback from vendors is sought for its resolution. All changes that are incorporated in the product as per market feedback are updated in our specification charts.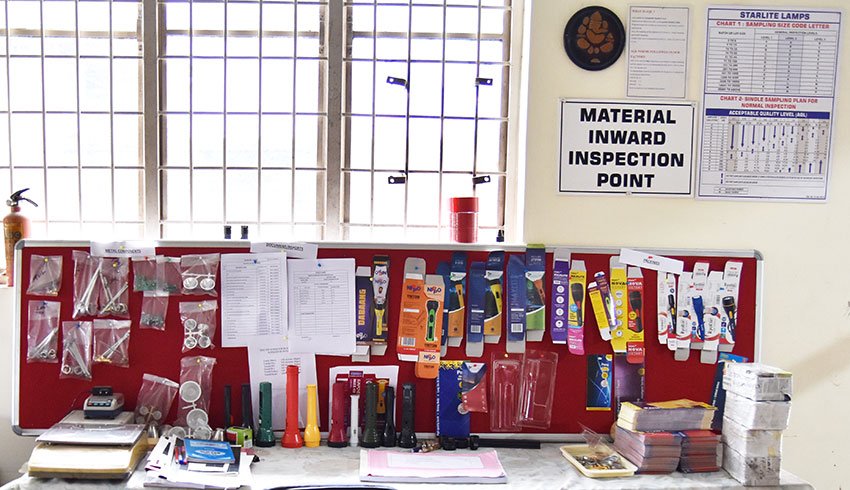 Be Our Business Partner
Our vision is to get the most advanced technology and performance into the hands of everyone across the world while maintaining a simplified and streamlined user experience. We would like you to join us in that Journey.
Become A Partner